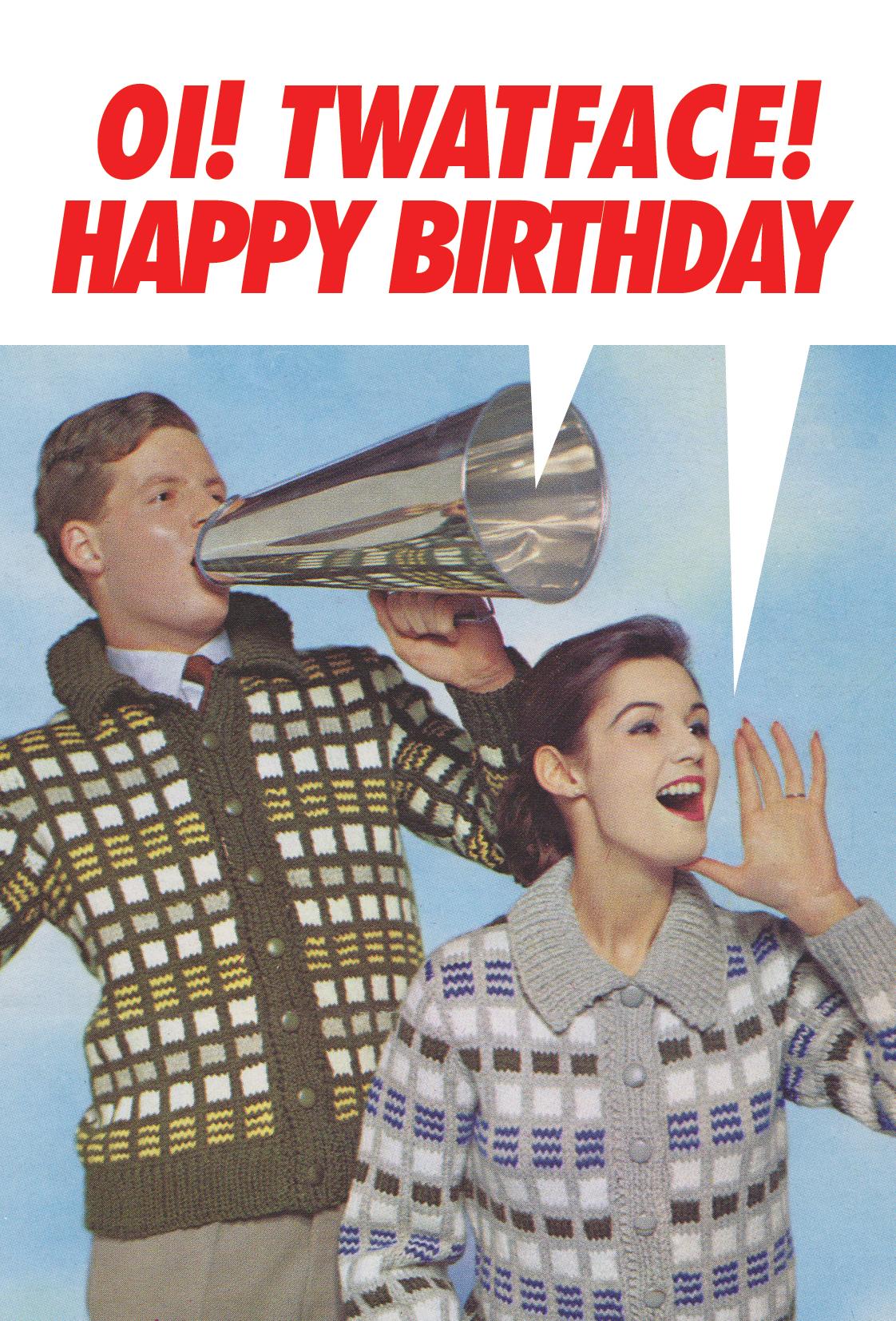 TWATFACE
KMK227
With friends like that , who need enemies? Give a shout-out to the birthday boy, kissmekwik style. Some great knitwear going on here too.
This card is left blank for your own message and comes with a brightly coloured envelope.
This card measures 104 x 150mm.
Produced in the UK. FSC certified.