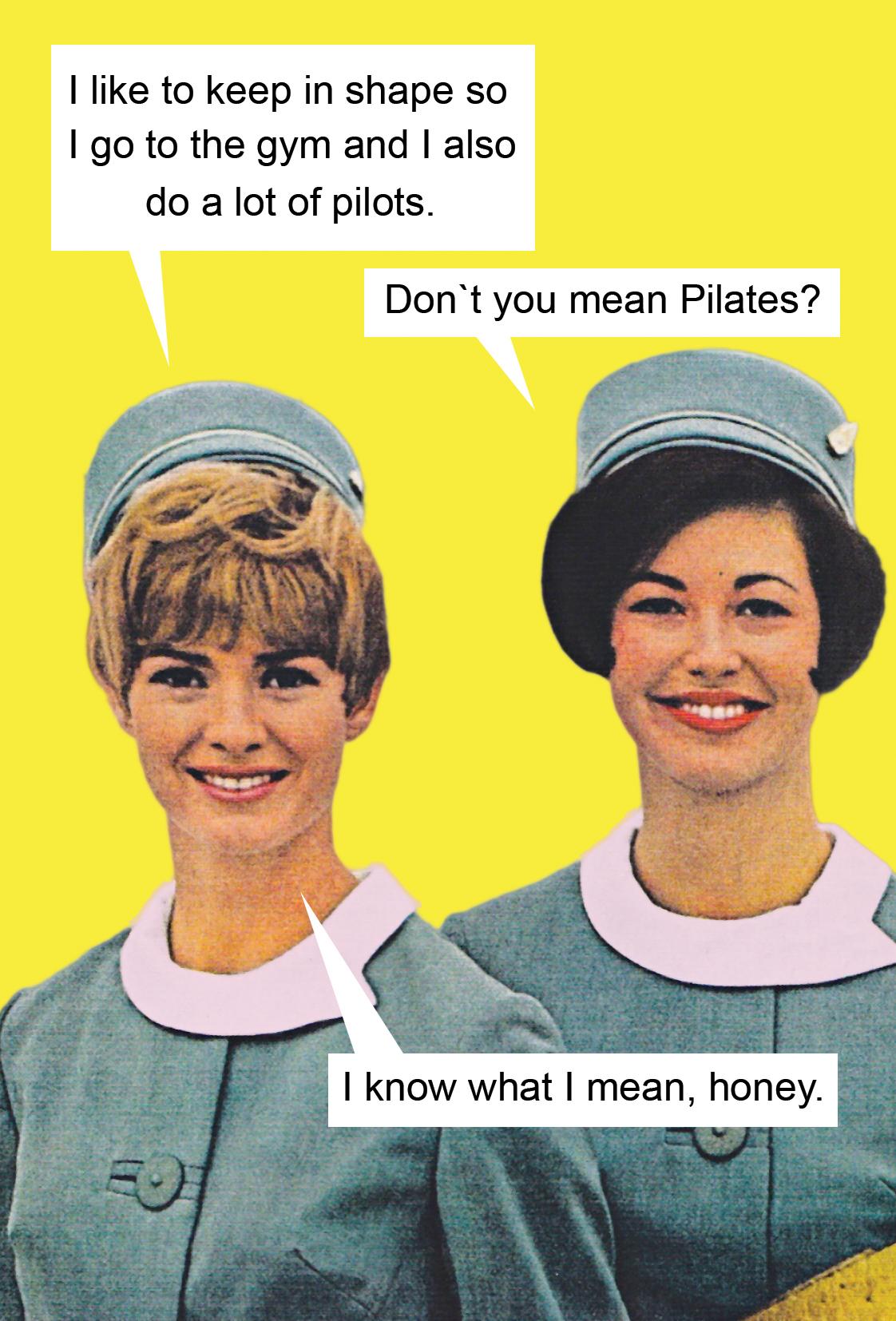 PILOTS
KMK273
I like to keep in shape so I go to the gym and also I do a lot of pilots. Don't you mean Pilates? I know what I mean, honey.
This card is left blank for your own message and comes with a brightly coloured envelope.
This card measures 104 x 150mm.
Produced in the UK. FSC certified.