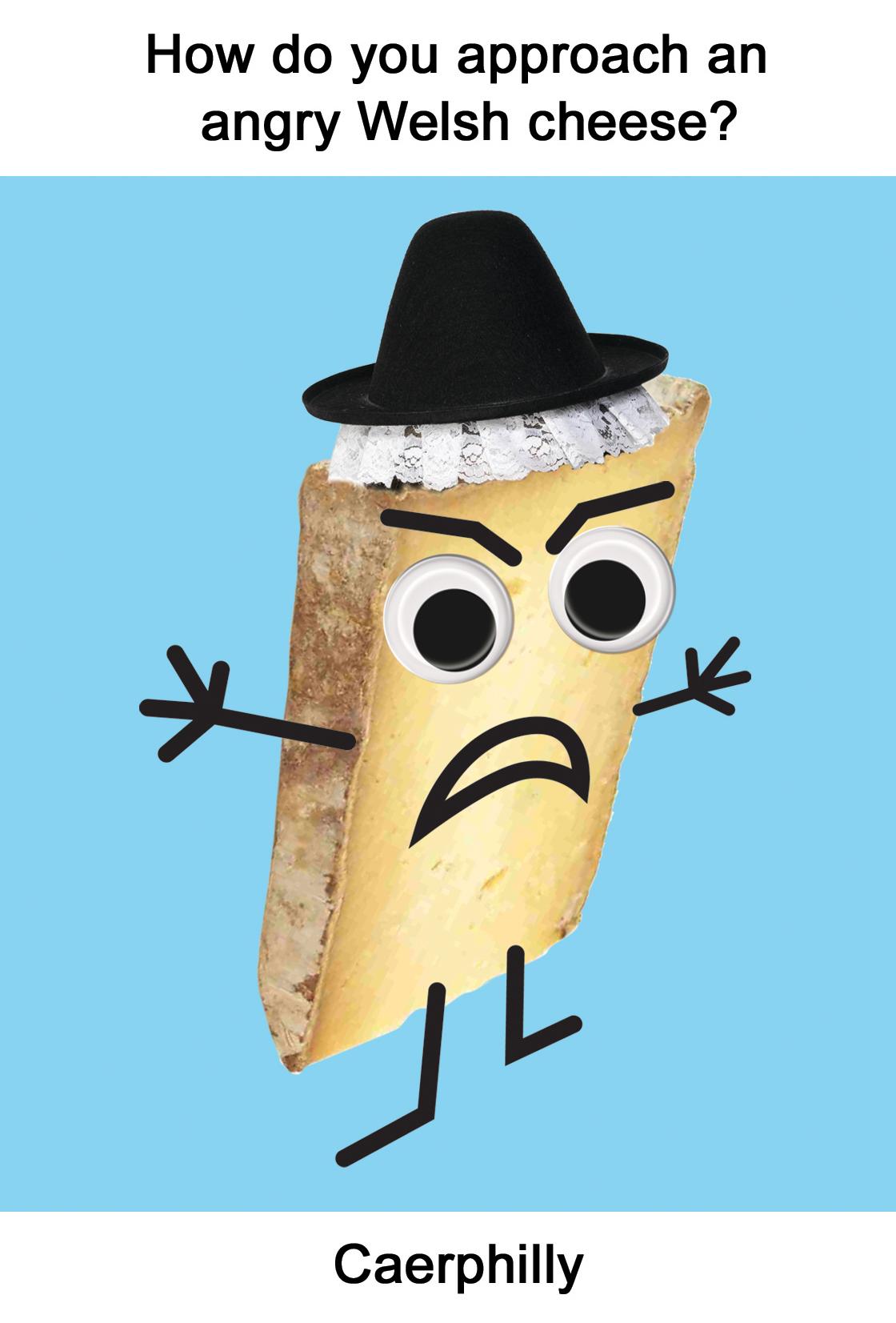 CHEESE
KMK223
Featuring the cheese with attitude from Wales. We enjoy a good cheese joke at kissmekwik. Take a look at our other cheesy cards.
How do you approach an angry Welsh cheese? Caerphilly
This card is left blank for your own message and comes with a brightly coloured envelope.
This card measures 104 x 150mm.
Produced in the UK. FSC certified.