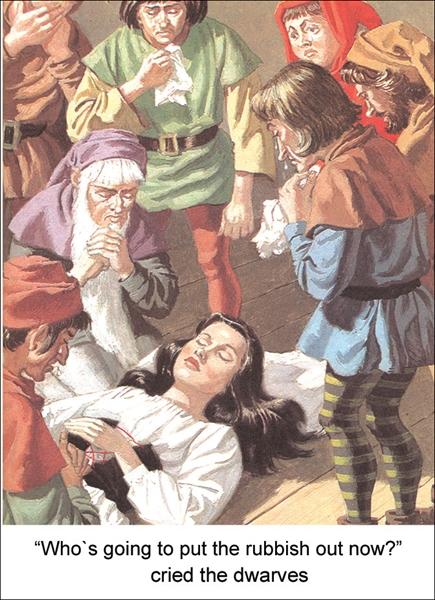 LB010 Snow
SNOW
How would the Seven Dwarfs cope? Snow White hadn't finished her chores before she ate the evil Queen's poisoned apple and fell into a deep sleep.
'Who`s going to put the rubbish out now?' Cried the dwarves
Funny greetings card using an illustration from Ladybird Books.
This card measures 128 x 180mm.
Produced in the UK. FSC certified.
© Ladybird Books Ltd, 2022. Illustration from the archives of Ladybird Books Ltd, used under licence from Ladybird Books Ltd.