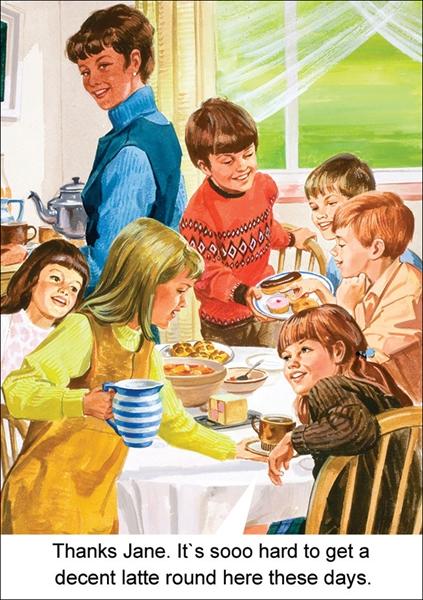 LB020 Latte
LATTE
You should come to Brighton, luv. Every other shop is a cafe.
Thanks Jane. It`s sooo hard to get a decent latte round here these days
Funny greetings card using an illustration from Ladybird Books.
This card measures 118 x 164mm.
Produced in the UK. FSC certified.
© Ladybird Books Ltd, 2022. Illustration from the archives of Ladybird Books Ltd, used under licence from Ladybird Books Ltd.