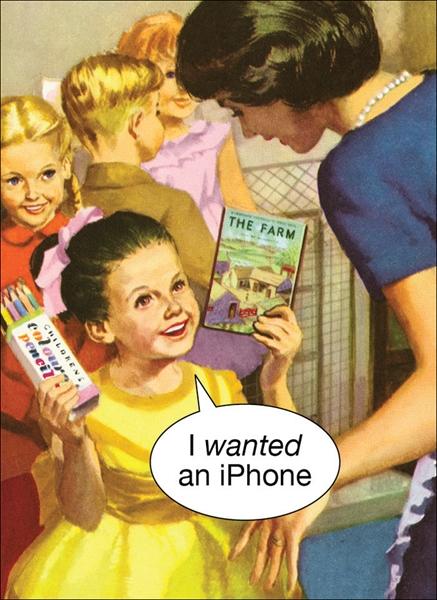 LB062 iPhone
IPHONE
I wanted an iPhone
Funny greetings card using an illustration from Ladybird Books.
This card measures 118 x 164mm.
Produced in the UK. FSC certified.
It seems that a smartphone is on every child's birthday wish-list these days. Forget the colouring book and pencils.
© Ladybird Books Ltd, 2022. Illustration from the archives of Ladybird Books Ltd, used under licence from Ladybird Books Ltd.